Below are some pictures of Sick, Injured, Diseased, Dead or Dying frogs.
Some people may find them Upsetting.

Some of these pictures were kindly donated by the owners of the frogs.
Thank you very much to those owners.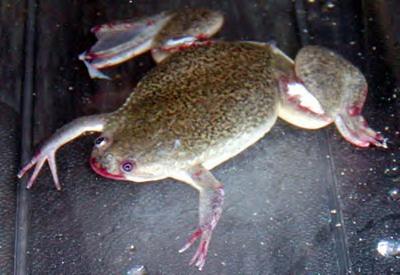 These soars were caused by Bacteria, a good reason to keep water fresh and clean!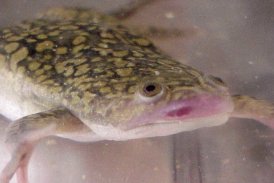 Snout Lesions - also caused by bacteria.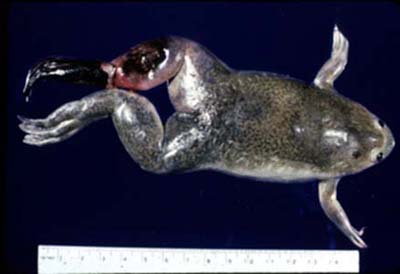 Bad Case of Red Leg Bacteria which killed this frog.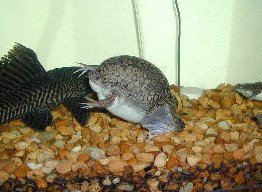 Dropsy or Bloating Disease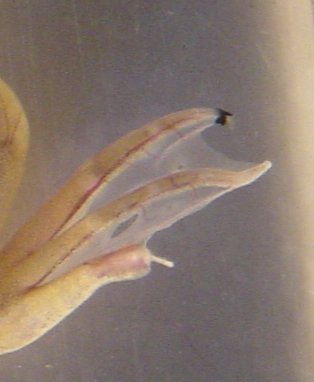 Broken Toe - can be caused by rough handling.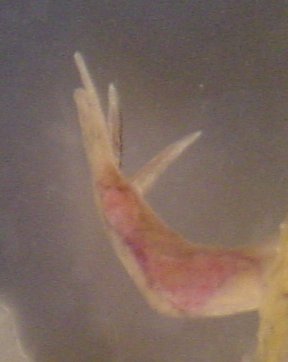 Inflamed arm - can be caused by rough handling or infected wound.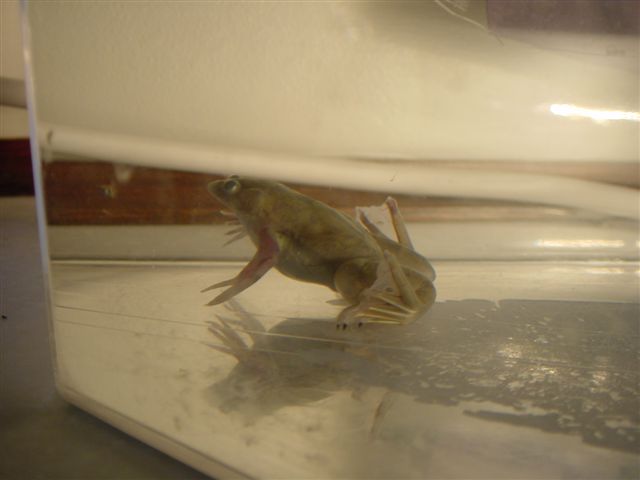 Barrel Chest - can be caused by Malnutrition or Ilness.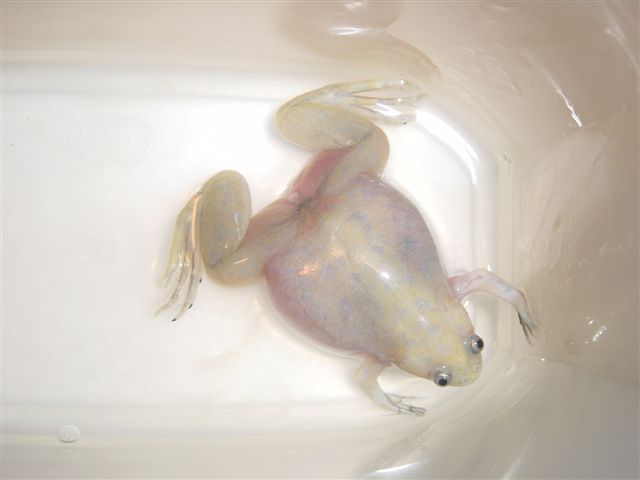 Discolouration - a sure sign of an ill frog.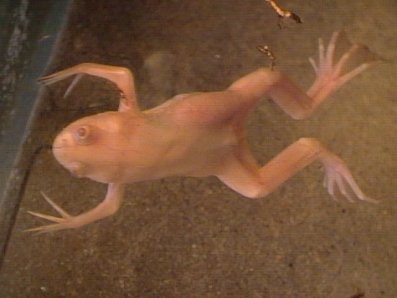 Underweight Frog - A sign of improper diet, bowel obstruction or kidney failure.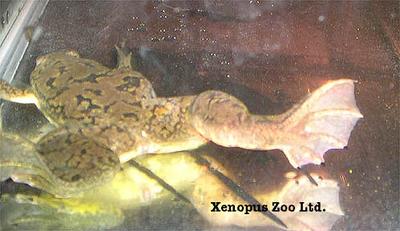 A Live frog with Red Leg pic thanks to Patrick Morgan.
Fungal Skin Infection
X.tropicalis with Ulcerated Lesions (pointed to with arrows)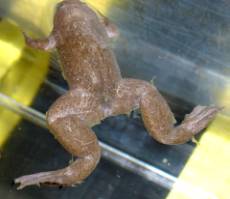 X.tropicalis suffering from epidermal chytridiomycosis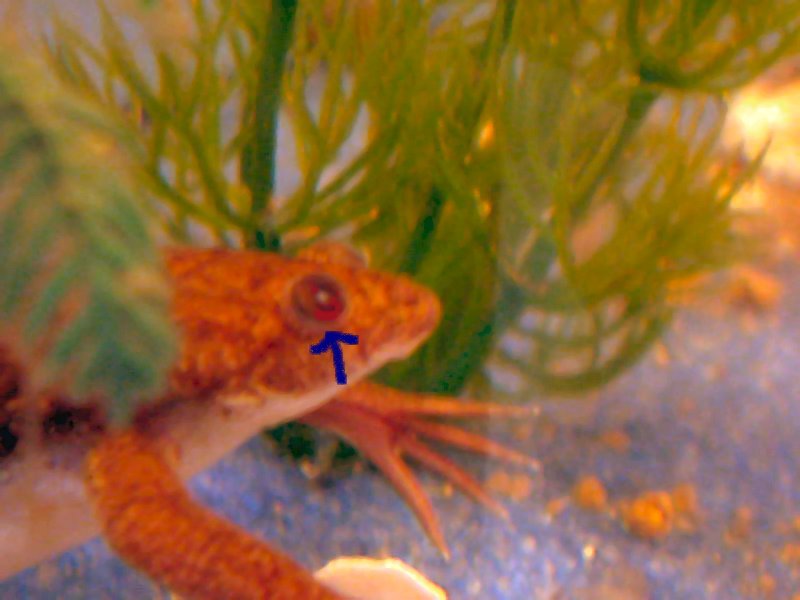 Eye Bloodclot - can be caused by bacterial infection, high water temperatures or unclean conditions.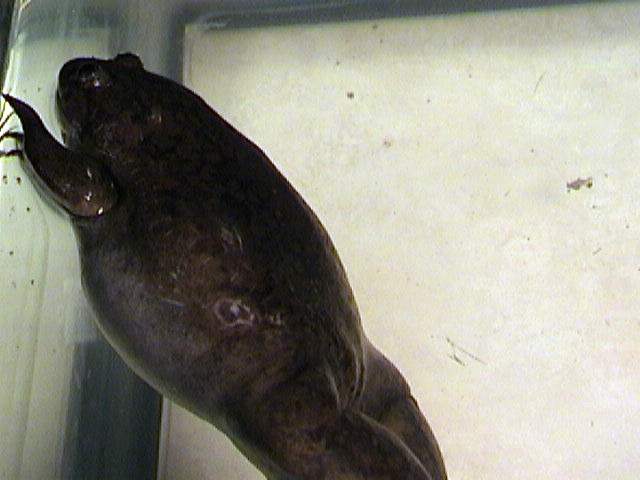 Fungal Sore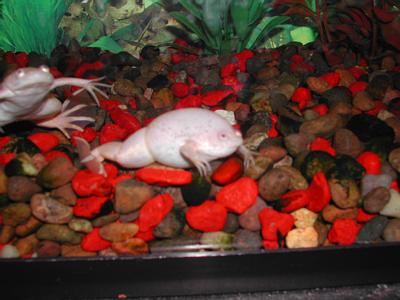 Albino Frog with Bloating Disease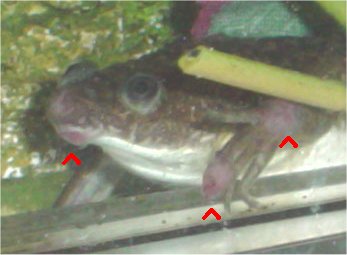 Bacterial Infection in finger, wrist and chin.
Yoda - a beautiful frog who sadly passed away.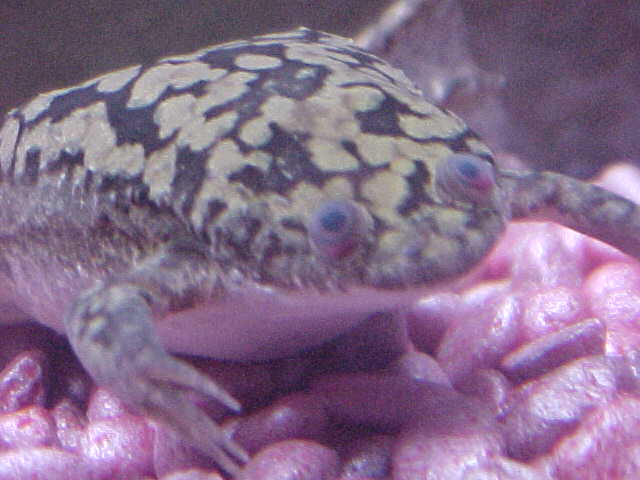 Swollen, clotted eyes, can be caused by unclean conditions, bacteriaq infection or high temperatures
Severe Bloating Disease.



| | | |
| --- | --- | --- |
| | | As Far as I know, none of these pictures are copyrighted but if you own or know they are then please send a feedback form. |