All About the Males:
They have dark patches on the inside of their arms.
The are smaller than the females, and only grow to 5 inches.
The often make a scraping croak in the early evening and late at night.
If you have more than one frog the males will hold on to the others.
Males do not have an Ovipositor.

About the Females:
Females have a small 'tail' between their legs, this is the ovipositor which is used to deposit the eggs.
Females do not have black inner arms like the males.
Females only click during mating.
Females are larger and more pear shaped.

**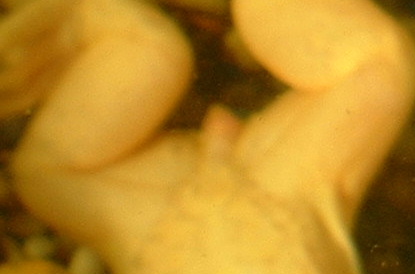 Ovipositor - Note the protrusion between the legs, FEMALE.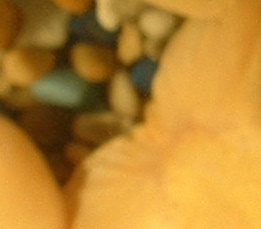 MALE - Note that there is no oviposital protrusion between the legs.